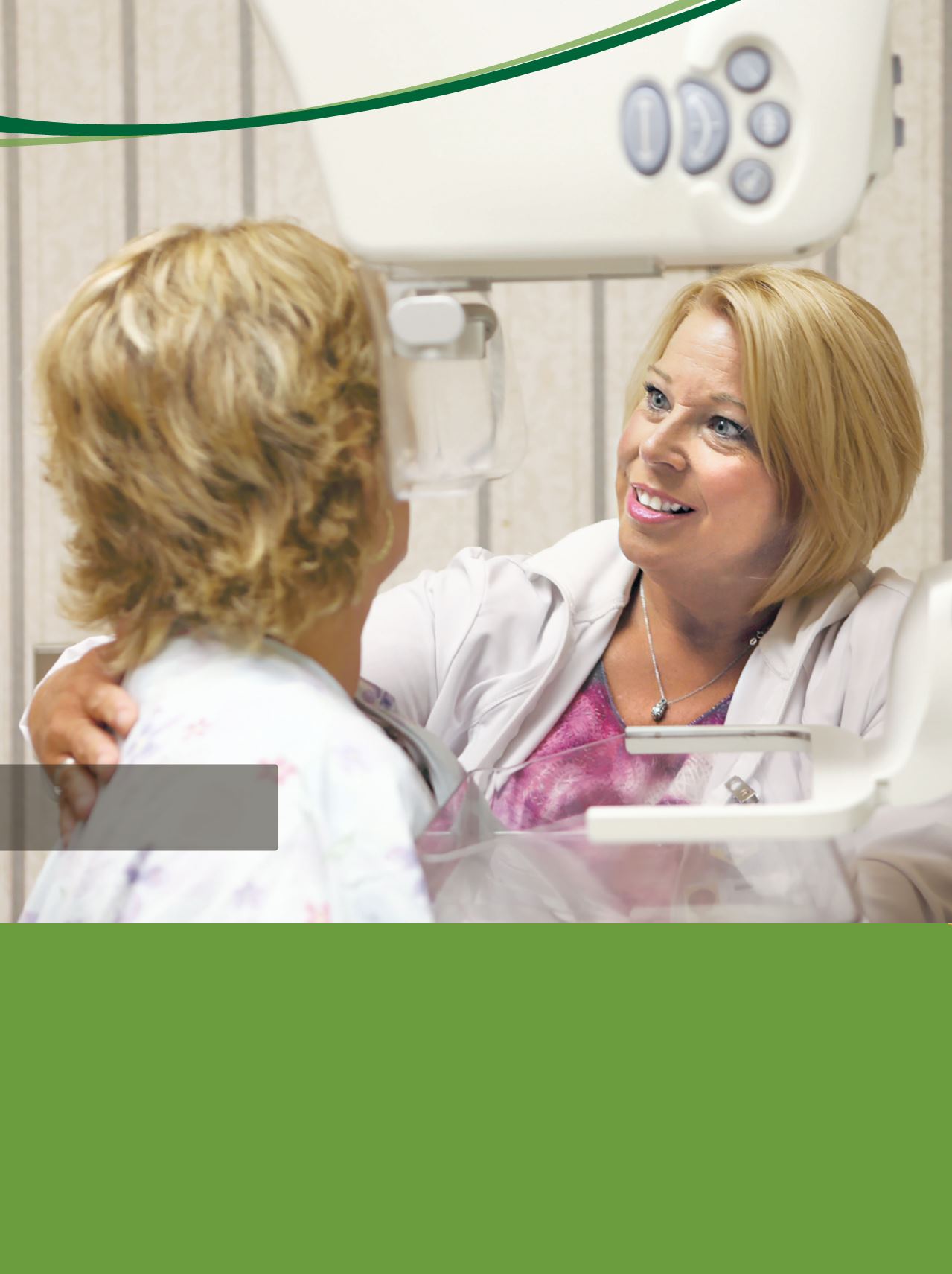 UVMHealth.org/AHMC
4
q
D E N S E B R E A S T S
An inside
tale
Breasts come in all different
sizes and shapes. They also
contain a mixture of fibrous,
glandular and fatty tissue.
Some women have breasts
that are almost entirely fatty.
Others have breasts that are
filled with more fibrous and
glandular tissue and not
much fat. Their breasts are
considered dense.
Dense breasts can be a
challenge for doctors when
reading a mammogram.
That's because on a
mammogram, dense breast
tissue looks white—and so
do breast masses and tumors.
This means cancer may be
hidden by dense breast tissue.
You can't tell if your
breasts are dense by feeling
or looking at them. The
only way to determine the
density of your breasts
is with a mammogram.
Radiologists—doctors who
read mammograms—classify
breasts into one of four
categories, ranging from
almost entirely fatty to
extremely dense.
Talk to your doctor if you
learn that you have dense
breasts. Having dense breasts
is linked to a higher risk
of breast cancer, though it
doesn't mean your risk is high
overall. There are many other
risk factors for breast cancer,
and your overall risk depends
on all of your risks combined.
Sources: American Cancer Society; American
College of Radiology
EXPERT CARE: Dawn Smith, Lead
Mammography Technologist, helps
a patient during a mammogram.